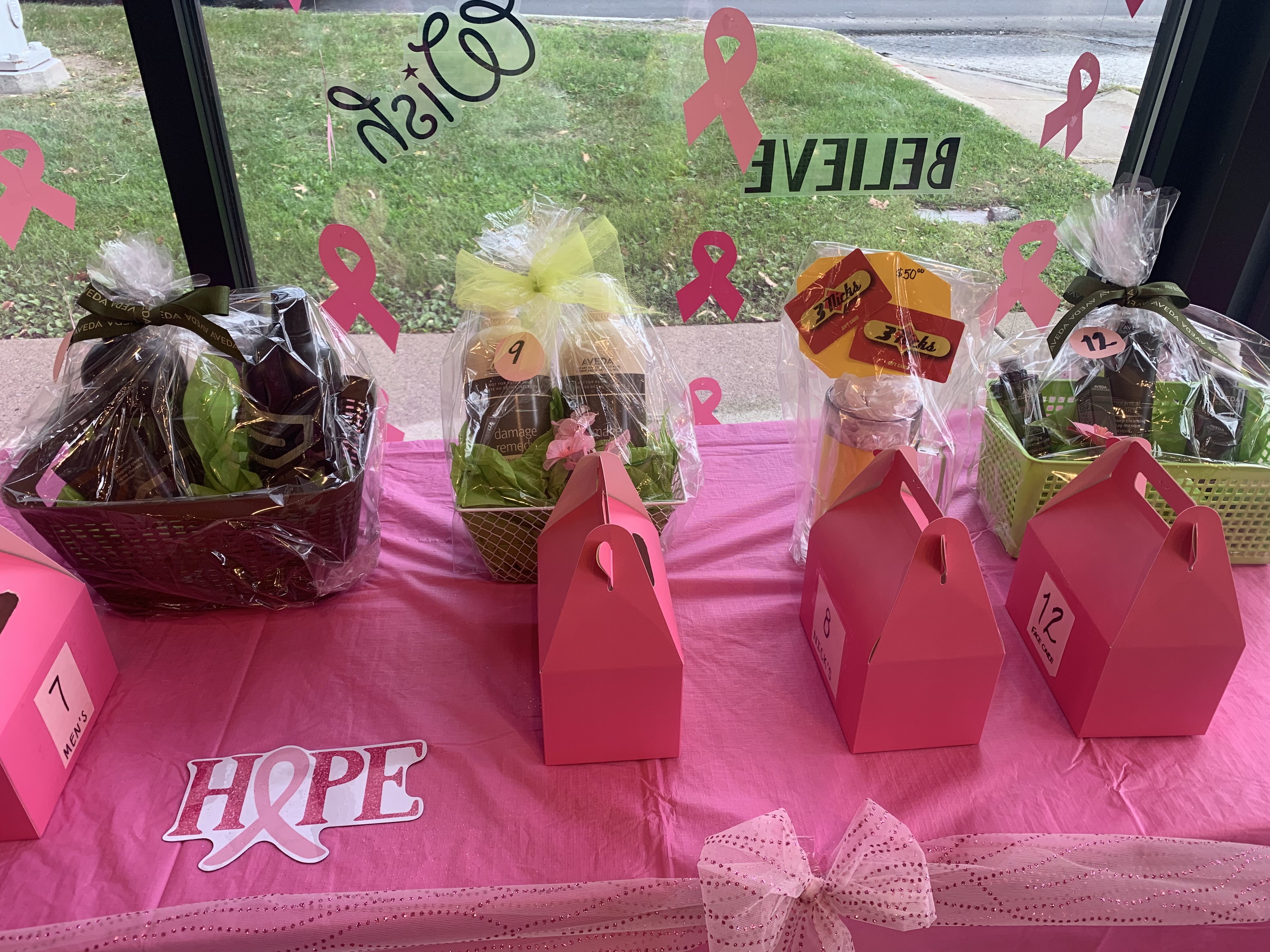 Thank you to all those who participated in raising money for our stylist Malina!
A special thank you to those who donated gifts for the baskets. Without you, we wouldn't have had a raffle!
1. Hardline Tattoo- Branden Gelineau
2. The Vintage Market Home- Rina Belanger
3. Dolly Doherty
4. Marie Serna
5. Victory Lane- James Harrington
6. Sakora Salon- Angela Lancina
7. Angie Javarinis
8. Debbie Meeks
9. Three Nicks Tap Room- Nick
10. Meredith Steinmatz
11. Nancy Cotter
12. Deb Delricci
13. Michele Burgess
14. Lisa Musso
Over $5,000 was collected and goes directly towards her medical bills.
Below are the results of the raffle.
Vince Astornio

Sue Yandura

Irene Fritz

Rick Rodriguez

Don Thompson

Cindy Kuhn

Don Thompson

Mike Hoover

Mary Lou Thompson

K. Willim

Mia Hillen

Jackie Dubrul

Cindy Lemire

Vince Astornio

Kelly Draper

Bill Chubb

Rina Belanger

Laura Kiesslang

Melissa Bryzs

Ally

Karen Barrile

Michelle Champagne
If you are a winner, please come in during business hours to claim your prize!
Congratulations and thank you again! Sakora Salon is grateful for your participation.
~