Sakora Salon and Spa is happy that you have chosen our salon for your hair and beauty needs. We look forward to exceeding your expectations.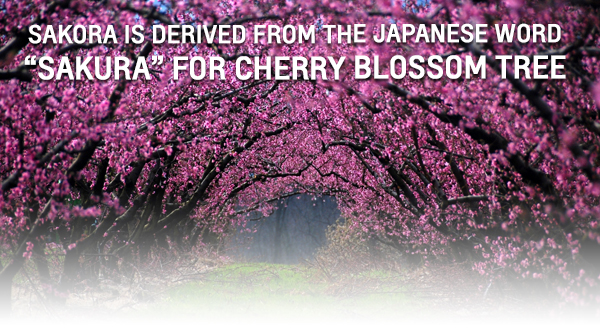 Sakora Salon was founded in July of 2004 in Brownstown, MI. The salon was downriver's best kept secret. With only three salon stations, limited retail space, and a hidden location, we managed to grow out of our small salon in less than 3 years. In 2008 we found the right location to call our new home. After a 3 month build out and many nights of working at both salons, we opened in October of 2008 in a 3200sq feet stand alone space with plenty of visibility and foot traffic. In collaboration with the Aveda mission, our salon combined many uses of repurposed materials in the build out of our new salon. Our front desk, retail shelving, and waiting chairs are all repurposed handmade unique pieces. Our salon is an open air layout with warm, welcoming colors that are fun, trendy, and classy. Our move to Southgate has been wonderful. Sakora salon is now a full service salon and spa offering a wide variety service including hair, massage, waxing, nails, makeup, and esthetics. We have a highly trained team of Aveda professionals that can help you change the way you feel today.
At Sakora salon and spa we believe in making our guest feel good inside and out. We cultivate and nurture a warm, friendly, and creative environment. We encourage trust, honesty, and individualism. Our staff is trained with our guests needs in mind and they are here to consult with you on all aspects of beauty. Every great beauty service starts with a good consultation. With each consultation, we can answer any questions you may have, discover your needs, make a professional recommendation, and educate you on what Sakora and Aveda can do for you. We strive to exceed your expectations by adding stress-relieving value added services to every visit.
Sakora salon and spa supports a variety of local fundraisers in our community. We work with our local high schools and beauty colleges to further educate people on Aveda and Sakora. As members of the local chamber, we do a variety of events throughout the year. In collaboration with Aveda, we are advocates for Earth month and the Alliance of the Great Lakes. Every year, we participate in different hair shows and have a huge holiday guest appreciation party. We are very thankful to our guests and our community and look forward to new opportunities to make a difference.
---

The Company's Mission
The mission of Sakora Salon is to create a welcoming and innovative salon that focuses on the wellness of the individual, inside and out, through education and quality service. At Sakora, clients will learn about the environment, their body, and a variety of ways to maintain wellness. The company is founded with a mission to provide unrivaled quality service in a unique, relaxing, and sophisticated yet fun environment. We aim to provide all our employees with the training, education, and opportunity to enhance their personal growth. We will make a profit, and – while achieving all these goals – we will have some fun.

---
Our Guiding Principles are
We will Provide total customer satisfaction and this must be our number one priority and focus at all times.
We must nurture an honest, open, and supportive family environment to succeed.
We must treat one another with fairness, consistency, courtesy, and respect at all times.
We are committed to success and ensuring that we all profit from that success.
We are committed to growing our business together as a team.
We are committed to working together, helping one another, being giving, and understanding of each other at all times.
We will exercise patience, self control, and understanding with our coworkers and guests.
See what Others are Saying: