At Sakora, our spa professionals are here to help relax and rejuvenate you. With a large variety of Aveda pure plant aromas and products which customize your service to fulfill your needs. Still have questions? Contact us at 734-282-4247 or email us at sakorasalon@gmail.com.
Do you have problematic skin? Are you overly dry or oily? Do you have acne? Are you experiencing hyper discoloration or aging skin? Our skin care specialist is here to help. With a consultation, treatment, and home care regimen your skin will be revitalized.
We offer several different types of massage:
Elemental Nature Massage
Fusion Stone Massage
Reflexology
Deep Tissue Massage
Chakra Balanzing Massage
Aveda's Natural Plant Wax Program is a process that incorporates natural plant-based waxes, essential oils and soothing ingredients to give you the best hair removal results. Our Relaxing Waxing rituals allow the most comfort, as well as being effective.
Our services are absolutely amazing and you should try them today!
Book Appointment
About Sakora's Spa Services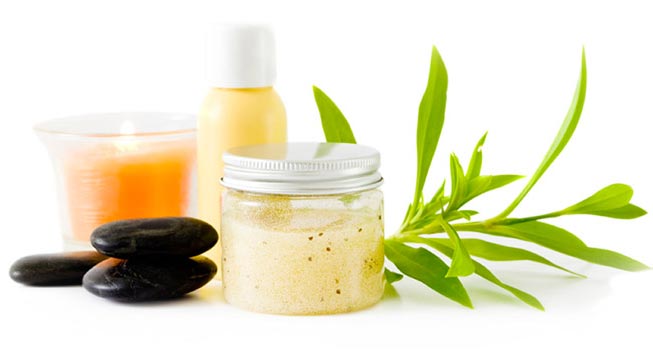 Stress, diet, and daily environmental aggressors can trigger imbalances in your skin such as acne, sensitivity, dryness, premature aging and pain.
The Aveda spa approach combines pure aromatic products that produce results. Your holistic spa experience is enhanced with touch and breath techniques, selected especially for you, that relax your body and mind. They naturally activate the bodies repair and recovery mechanisms.
Recovery for you skin starts with a consultation. Just as your stylist consults with you to design your hair cut. Your spa therapist will design a treatment for you based on the Aveda Elemental nature customized philosophy. We will help you achieve balance by recommending the appropriate techniques, and home care products that are right for you.
Spa packages make a great gift any time of year. We have a variety of packages to fit your needs.

At Sakora there are a variety of ways to indulge yourself in the spa. Whether its your first spa experience or one of many, we can help customize what fits you best.

Come see us for a facial, massage, or body wax today!!!
pure focus facial

$45

30 minutes of relaxation as we focus on corrective techniques for stressed skin. Choose between skin refinement, facial and neck massage, or treatment masque.
elemental nature facial

$70(60 min)
$90(90 min)

This facial serves as a foundation for your future skin care needs and is customized to address all skin types. The skin is cleansed, and exfoliated followed by a balancing facial massage and masque. While relaxing during your facial steam you will receive a hand and arm massage. Lastly, the skin is toned and hydrate.
men's pure-formance facial

$70(60 min)
$90(90 min)

This facial combines high performance skin care with technique and aromas specifically designed to treat men's specific skin conditions.
Any of the targeted facial treatments listed below can be used to customize your elemental nature facial into a specialty facial, as an add-on service.
green science plant peel

$25

A warming plant masque equal to a 30% glycolic peel without the redness or irritation.
Any of the targeted facial treatments listed below can be used to customize your elemental nature facial into a specialty facial, as an add-on service. If you are unsure of what your skin needs, our spa specialist will help you customize after her recommendation.
aging/mature (Green Science)

$20

Clinically proven to lift & firm skin, reduce lines and wrinkles while improving skins smoothness and clarity
acne (Outer Peace)

$15

Deeply cleanse pores and remove impurities while reducing redness and irritation
skin brightening

$20

Reduce the appearance of sun spots and discoloration while improving luminosity resulting in a move even skin tone
botanical skin resurfacing

$20

Improve skin texture, appearance and pore size with this alternative to microdermabrasion
| | |
| --- | --- |
| Brow Arch | $15+ |
| Upper Lip | $15+ |
| Chin or Cheeks | $15+ |
| 1/2 Arms | $40 |
| Full Arms | $50 |
| 1/2 Legs | $50 |
| Full Legs | $65 |
| Underarm | $30 |
| Bikini | $45 |
| Back & Chest | by consultation only |
Full body massage with a deeper touch and specialized techniques (acupressure, stretching, neuromuscular, etc.) for targeted problem areas, such as neck, lower back, hip, sciatic nerve problems, shoulders.
| | |
| --- | --- |
| 30 minutes | $45 |
| 60 minutes | $80 |
| 90 minutes | $110 |
Relax with a full body massage with long flowing stokes designed to improve circulation, relieve muscle tension and tightness.
| | |
| --- | --- |
| 30 minutes | $45 |
| 60 minutes | $80 |
| 90 minutes | $110 |
Clinically proven to reduce feelings of stress by combining swedish and deep tissue massage. This full body massage incorporates Aveda's Stress Fix line, which is infused with organic french lavender, lavadin, and clary sage.
Experience the aromatic power of Aveda Pure Flower and Plant Essences fused with the sensation of smooth stone massage. Your chosen aroma will encompass the senses while opposing sensations of warm and cold stones combined with massage techniques balance, soothe, and invigorate your body.
Foot Reflexology
Spa Reflexology 30 minutes

$45

Spa Reflexology 60 minutes

$75