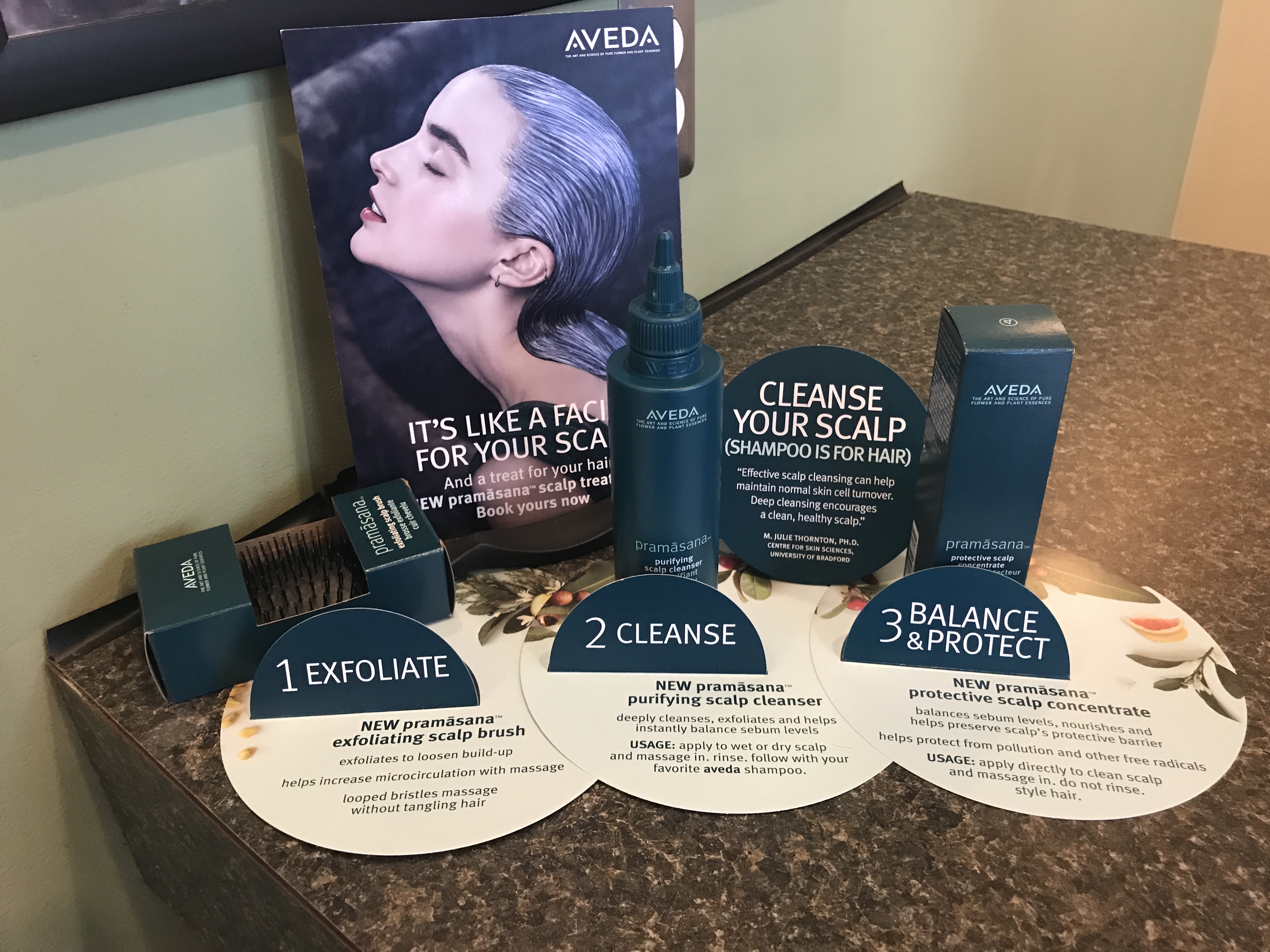 Sakora Salon hopes you're as excited as we are about Aveda's new product line Pramasana! Foundation to beautiful hair is a healthy scalp. A healthy scalp is a clean scalp. The key to a clean scalp goes beyond just cleansing- it is also balancing sebum levels and the microbiome, preserving the scalp's natural protective barrier, while protecting it from pollution and free radicals. Pramasana does all that AND MORE!
Pramasana features a fresh, clean aroma of grapefruit, neroli, and cypress and it is formulated with an exclusive blend of ingredients that helps balance, strengthen, and protect the scalp including:
Seaweed extract helps balance and control sebum levels
Lactobacillus helps preserve the scalp's protective barrier
Tamanu Oil, and anti-oxidant, helps soothe the scalp and protect it from pollution and free radicals
Come in and get your scalp balanced with Pramasana! Exclusively offered by Aveda.
~*~