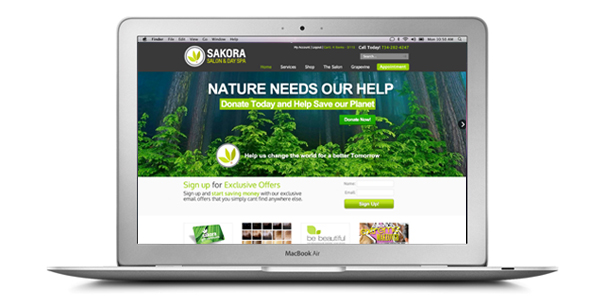 Welcome to the all new Sakora Website
Well it's been long enough and were proud to present you with our entirely new website. Its been rebuilt from the ground up to make your experience with Sakora even more pleasurable. Some new features include:
Shopping Cart system to purchase services & products along with deposits for spa services and Bridal deposits.
The Grapevine, our very own blog about what's going with the salon
Member login and account information along with social media integration
Featured products and sale items for you to purchase
Coupons for special events or dates
Giftcards can now be purchased Online
Feel free to join up and comment on this post! We'd love to hear from you and with all things new, you may encounter some issues or bugs on our site and we'd like to hear them.